Are you considering teaching in the UK? If so, there are many important factors to take into account such as visa and immigration requirements, salary expectations and area profiles. Here at Sce Lamp Exchange, we understand that teaching abroad may not be easy – but it can certainly be rewarding. With the right preparation and knowledge of what to expect, you could enjoy a productive and meaningful career experience in the United Kingdom. In this blog post we'll look at several important aspects of teaching in the UK: visa requirements, salaries, living costs as well as different areas around the country with their own unique character! We'll provide advice on all things related to overseas education placements – from where to start your job search process until arriving safely in your new home away from home!
Understand the qualifications and certifications needed for teaching in the UK
If you are interested in becoming a teacher in the UK, it is essential to understand what qualifications and certifications you will need. To qualify as a teacher, you must have a degree or a recognised teaching qualification. In addition, you must obtain Qualified Teacher Status (QTS) before teaching in most state schools. QTS is a professional qualification awarded by the UK government to teachers who have met the required standards in teaching and learning methods. Depending on the subject you want to teach, you may also need to obtain specialist subject qualifications, such as a Subject Knowledge Enhancement (SKE) course. Understanding the qualifications and certifications required for teaching in the UK is key to your success as a teacher, and it will help you prepare for a fulfilling career in education.
Learn about pay scales, contracts and job security
When it comes to employment, there are a few key factors that can greatly affect the overall job satisfaction of a person. Pay scales, contracts, and job security are among the top concerns for many employees. Understanding how these aspects work can help individuals make informed decisions about their career choices. Pay scales, for example, refer to the range of pay that an individual in a certain position can expect to receive. Contracts outline the terms and conditions of employment, including working hours, benefits, and responsibilities. Finally, job security refers to the likelihood of retaining one's position over time. By learning more about these important factors, employees can make informed decisions that lead to a more fulfilling and secure work experience.
Recognise the different types of schools and school systems in the UK
The UK has a diverse range of school types and systems that cater to the individual needs of students. First, there are state schools that are funded by the government and follow the National Curriculum. Within this category, there are also grammar schools that select students based on academic ability and faith schools that follow a religious curriculum. Private schools, also known as independent schools, are not funded by the government and charge tuition fees but offer a higher level of resources and individual attention. Finally, the UK has academy schools that are state-funded but operate independently and are not required to follow the National Curriculum. Understanding the different types of schools available can help parents and students make informed decisions about their education.
Research current trends in education that will affect your teaching style
As educators, it is important for us to stay informed of current trends in education that can help refine and improve our teaching style. One trend that has been gaining momentum in recent years is the emphasis on student-centred learning. This puts the focus directly on the learners themselves, encouraging active participation and collaboration that helps to tailor the learning experience to their individual needs. Another trend is the integration of technology into the classroom, which can help make learning more interactive and engaging, as well as preparing students for the digital world they will face beyond school. By staying up-to-date with these trends and incorporating them into our teaching methods, we can help create a more effective and dynamic learning environment for our students.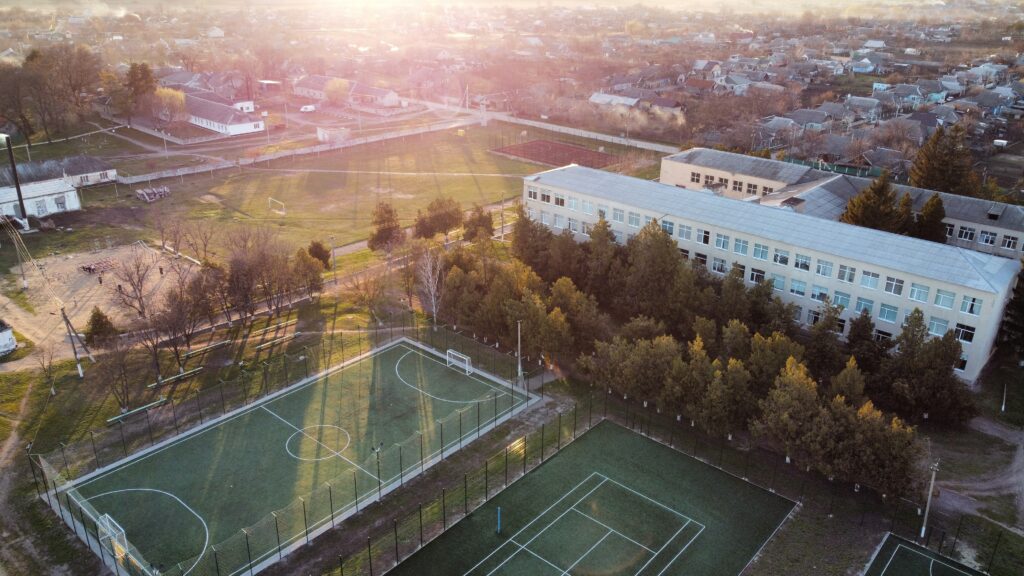 Familiarise yourself with common etiquette and cultural norms that may be different from other countries
In a globalised world, it's important to understand cultural differences, especially when it comes to etiquette. What might seem like common sense or a harmless mistake to you could actually be offensive in another country. For example, in Japan, it's considered rude to blow your nose in public, and in many Middle Eastern countries, it's important to show respect through modest clothing choices. By taking the time to familiarise yourself with these cultural norms, you can avoid unintentionally offending or disrespecting others. Plus, it shows that you're willing to make an effort to understand and respect their culture. So, do your research and be mindful of your actions when travelling to different countries.
Make sure you understand visa requirements, costs, and other paperwork necessary for employment
When looking for employment abroad, it's essential to make sure you understand the visa requirements, associated costs, and necessary paperwork. Depending on the country and type of visa, the process can be complicated and time-consuming, so it's essential to start early and be prepared. Research the visa requirements for the country you plan on working in and ensure you have all the necessary information and documents ready ahead of time. Don't forget about additional costs such as application fees and medical examinations. By understanding the visa requirements and completing the necessary paperwork, you'll be one step closer to landing your dream job abroad.
Ultimately, teaching in the UK is an incredibly rewarding experience that can bring you both personal growth and professional satisfaction. Despite the impression of difficulty attached to the rather lenient qualifications and certifications, as well as the many special costs associated with visas and other paperwork, these items are not impossible to overcome for those individuals who want to teach abroad. With hard work and proper preparation, UK teachers can make the most of their immersive experience by learning about pay scales, contracts and job security, recognising the different types of schools and school systems in the UK, researching current trends in education that will affect their teaching style, familiarising themselves with common etiquette and cultural norms that may be different from other countries, and ensuring they understand visa requirements as well as other paperwork necessary for employment.
With this comprehensive knowledge of all aspects concerning teaching in the UK in hand, no teacher will be without a fully prepared lesson plan ready to inspire a new generation of learners!
Contact us today if you're interested in a teaching position in the UK!